Desire2Learn > Tools > Virtual Classroom Overview
Virtual Classroom Overview
Video - Virtual Classroom Overview by D2L/Brightspace


About Virtual Classroom
The Virtual Classroom meeting space allows instructors and learners to engage each other with livestream video. Instructors can engage a large audience and connect up to 7 simultaneous webcams.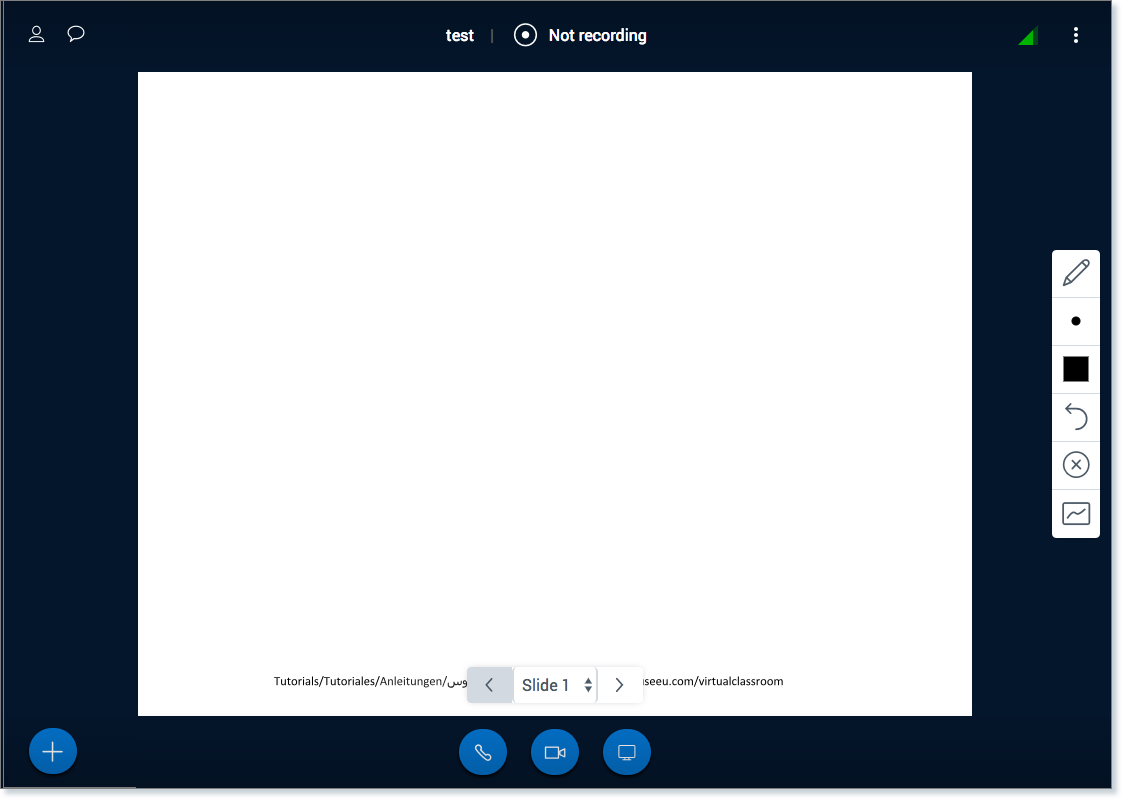 The straightforward web conferencing tool provides a seamless way to connect face-to-face to support learning and training objectives.
Features
Instructors - Schedule & Invite: Schedule a Virtual Classroom meeting & invite others (even external participants like a guest speaker)
Recording: Record sessions, then archive or submit as assignment videos.
Desktop Share

: Share an application or additional resource through your desktop.

Upload Presentations: Upload a presentation or present with the whiteboard.
Annotation Tools: Show & annotate content during live sessions.
Change Presenters: Allow multiple people to share and present during the same session.
Breakout Rooms: Divide participants into small groups for discussion.
Polling: Assess participants' comprehension & keep them engaged.
Live Chat: Facilitate conversation & questions through text.
Share Files: Post files for the group or individual participants.